Our Preferred Mortgage Partner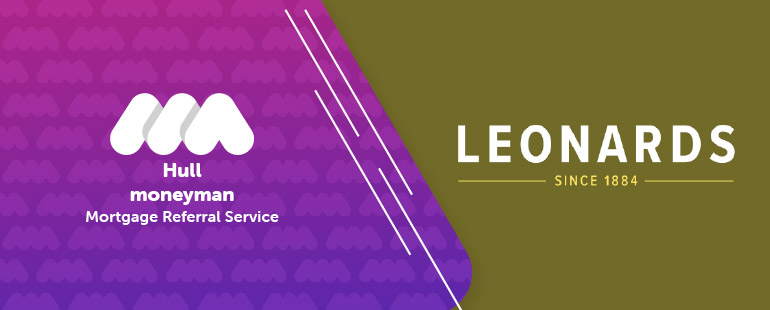 We are proud to announce that Hull Moneyman Limited is now Leonards' preferred partner when it comes to our buyers and sellers' Mortgage requirements.
Hull Moneyman is a reputable Hull based company that will search 1000's of both purchase and remortgage deals and provide a personalised recommendation. All Leonards customers will receive a free mortgage appointment with a qualified Advisor.
If your situation isn't straight forward, examples include, you are self-employed, you receive a mixture of income, bad credit problems, or something else, they have access to more specialist mortgage lenders.
Together, Leonards and Hull Moneyman will aim to make your home purchasing journey as stress-free and streamlined as possible.
If you are actively viewing properties, getting a Mortgage Agreement in Principle in place will put you in a strong position to support any offers you make.
If you're a home mover ready to list, Hull Moneyman will provide advice on how much you will be able to borrow on a new mortgage or your porting options.
Evenings and weekend mortgage appointments are available. The quickest way to book is online via the link below or if you prefer, give our office a call and we'll get this arranged for you.