We'll guide you through every step of the selling process.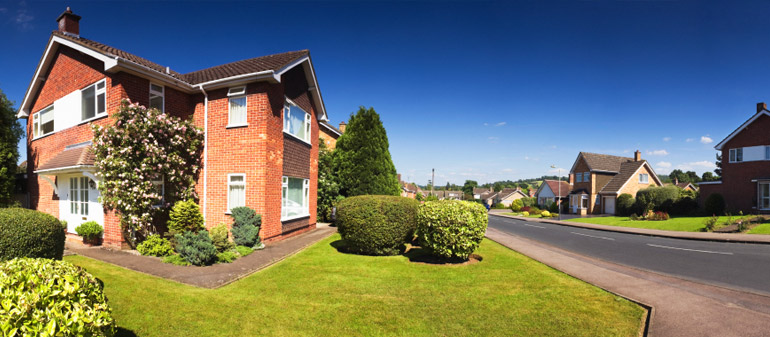 Leonards Residential would be pleased to provide independent advice on all aspects of residential sales, being both very capable and successful in selling properties handling property transactions throughout the city of Hull, village of Brough and the East Riding of Yorkshire, ensuring maximum exposure of your property to both potential purchasers and tenants through a comprehensive marketing strategy using both traditional and internet based media.
Committed to serving owners of all residential property types from the modest terrace town house through to the substantial period country residence our residential sales team is here to offer you an efficient and professional service, backed up by our knowledge and experience of local market conditions, meaning the advice you receive is both professional and realistic.
Whether it's some time since you sold your last property, or you are a seasoned house seller, were here to help! We understand the house selling process and appreciate this can sometimes be a fraught and anxious experience. It is of paramount importance to us that the right results are obtained, from the point you accept an offer, to the time you close and lock to door for the last time.
Sellers, step by step Guide
1Accurate Market Appraisal

The pre-requisite to achieving a successful sale, particularly in a difficult and uncertain market, is that your property is accurately and realistically valued with the aim of obtaining the best possible price. This service is FREE and you will be guided by our experienced valuers who have the local knowledge and expertise relative to the market you are selling in.

2Why Select Leonards

There are a number of considerations when choosing an agent, but we feel one of the most important factors is for you to feel confident and trusting in the agency you appoint to sell your home. Our helpful and approachable sales team will advise on all aspects in relation to the sale process and we pride ourselves on offering a particularly high level of customer service to all our clients, coupled with competitive fee and marketing packages which can be tailored to individuals requirements. Qualifications count, all our valuers receive regular training and are members of the National Association of Estate Agents (NAEA).

3Pre Marketing Requirements

A clear and concise agency agreement setting out the agreed terms for the sale of your property will be completed, prior to marketing. At this time you will also be asked to provide proof of identification in order for us to comply with anti-money laundering regulations. It is a legal requirement that an Energy Performance Certificate (EPC) is commissioned if one is not available for the property, Leonards can arrange this, together with provision of a floor plan for insertion in the sales brochure.

4Marketing Your Property

The old adage "first impressions count" is of paramount importance to achieving a successful sale and advice may be given by our valuers on addressing presentation matters such as de-cluttering to make rooms appear larger, DIY jobs or a fresh coat of paint! To find your buyer, it is imperative that your property reaches as wider audience as possible across a range of media. Our marketing package includes, key website exposure, including Rightmove, OnTheMarket, Zoopla and Leonards own highly regarded site, professional photography, comprehensive full colour sales particulars, high visibility distinctive sale board, paper media advertising, prominent office window displays as well as the latest computerised property software package and mailing list to registered prospective buyers.

5Viewings

You may be happy to conduct viewings on your own property and advice on this aspect of the sale process will be given by our experienced valuers, but in certain circumstances you may feel this is better or more convenient to be undertaken by us, perhaps because you work long hours or are not available at weekends. Viewings will be followed up by our office sales staff and feed back given to you as our client, this may not always be positive, so be prepared, however it may aid in future viewings or in helping you achieving a sale.

6Receiving an Offer

As soon as any offer is received we will promptly notify you verbally and also in writing. We will detail to you the prospective buyers status and verbally seek to establish their financial ability to proceed with a sale should their offer be of an acceptable level. Advice may be given at this time or later by the particular member of our team handling your sale, on the level of the offer received, whether this is subject to any special conditions and ultimately whether we feel further negotiations may lead to a higher offer being made.

7Offer Agreed

At this point, we realise that our job as your agent is some distance from yet being complete and if we are going to earn our fee, thereafter, this is often the time when you need us the most!

Once you accept an offer this will be 'subject to contract' and not legally binding at this point. If you have not already done so, we will ask you to confirm your solicitors details, or recommend a conveyancing solicitor to act on your behalf*.

We will then prepare a memorandum of sale and write to all parties to confirm the agreed price and any special conditions relating to the sale.

A draft sale contract will be issued by your solicitor to the prospective purchasers solicitor/conveyancer, who may raise some preliminary enquiries about your property and who will also undertake a local authority search on behalf of the buyer.

Your own solicitor/conveyancer will seek to obtain your property deeds and will also issue you with a property information questionnaire which you will need to complete and return to them, along with details of any mortgage or loan you may have secured against the property.

The purchaser may arrange a survey or mortgage valuation to be carried out on your property and we will continue to advise you during this process and on the outcome of the survey or mortgage valuation.

Following this stage you will be able to agree dates for exchange of contracts and possible completion of your sale.

*Referral Fees: Where we have recommended you as a seller to a local conveyancing provider and whereby we have obtained from them on your behalf a quotation, it is at your discretion whether you chose to engage the services of the provider that we recommended. Should you do so, you should know that we would expect to receive from them a referral fee for each transaction for recommending you. From Jane Brooks Law we receive £62.50 + VAT (£75.00 including VAT) and Lockings £100.00 + VAT (£120.00 including VAT).

8Exchange of Contracts

Following preliminary enquiries, survey and confirmation of the buyers mortgage offer where required, you will be asked by your solicitor to sign the contract, which will also be signed by your purchaser. Once this occurs the sale transaction becomes legally binding and your purchaser will pay a deposit (usually 10% of the purchase price) to your solicitor. A mutually agreed completion date is then set, often this being one month. You will need to make arrangements for moving and clearance of the property between the period of exchange and completion Our fee account will be submitted to your solicitor for payment on completion.

9Completion

Completion occurs when the outstanding monies are transferred to your solicitors. Your solicitor will confirm to either you or us that completion has taken place and that keys can be handed over to the purchaser, congratulations, you have now SOLD your property!

You will also need to take final service meter readings and inform local authority council tax department and Post Office that you are vacating the property.