We advise some of the UK's leading farm businesses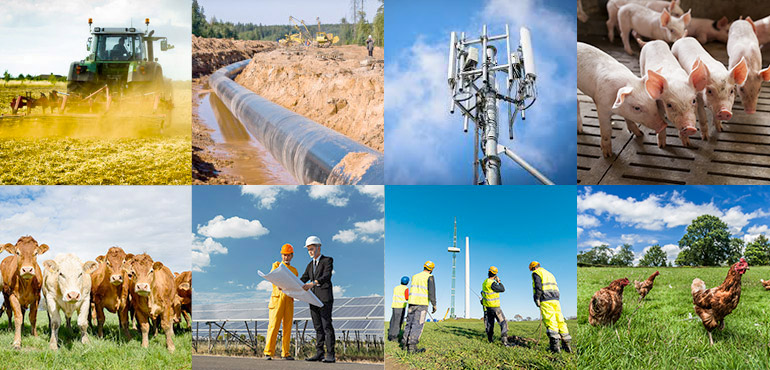 Leonards Rural is acknowledged as one of the counties leading advisors in farm sales, purchase, estate management and related rural matters acting as consultants and managers for both private and institutional clients throughout North Lincolnshire, the East Riding of Yorkshire and Holderness.
The structure of the rural team allows the services offered to be custom matched to client requirements however large or small. Our primary objective is to continue to secure profitable and sustainable farming businesses for clients, in an ever changing and demanding rural economy. This is backed up by our experience and awareness of both local and national issues and government policy affecting today's rural economy.


Professionals in the Countryside
Farm & Estate Management

Tailored Estate and Farm Management Services
Rental Negotiations and Reviews
Landlord and Tenant Matters
Estate Planning and Policy
Leisure and Alternative Enterprises
Agricultural Holding Act 1986 and Agricultural Tenancies Act 1995 advice
Annual Stocktaking Valuations
Share Farming & Contract Farming Agreements
Rural Planning and Diversification
Development Appraisals and Valuation Advice
Schedules of Condition
Land Measurement and Plan preparation
Matrimonial Valuations and Advice
Farm Business Consultancy, Management and Planning
Receivership Related Matters
Partnership Dissolution
Compulsory Purchase / Utility Scheme Advice & Claim Management
Inheritance Tax Planning
Telecommunication Masts
Mineral Extraction and Fracking
Dispute Resolution Advice and Valuation

Farm Agency

Farms, Land and Estates acquisition and sales
Letting of Land and Farms
Property Appraisals and Valuations
Private and Secured Lending Valuations
Machinery and Chattels Disposals

Subsidies, Quotas and Grant Aid

Basic Payment Scheme Advice & Applications
Purchase & Sale of BPS Entitlements
Cross Compliance Issues & NVZ Records
Environmental Stewardship Grant Advice & Applications including: Sustainable Farming Incentive, Countryside Stewardship (Mid Tier & Higher Tier) together with One off Capital Grants

Renewable Energy

Leonards provide consultancy, project & future management across all types of renewable energy, including:

Wind energy
Solar PV
Green hydrogen
Battery storage

Advice can be given following any approach on Exclusivity Agreements, Options to Lease or Sell, together with advice on private investment into such schemes.

Professional Advice

Seeking timely and relevant professional advice invariably pays dividends. For an informal discussion or advice please telephone or email:

Mark Broadhurst MRICS FAAV - Proprietor & RICS Registered Valuer
Mobile: 07850 280789
Email: mjb@leonards-property.co.uk

Claire Morris BA (Hons) MRICS FAAV - Senior Rural Surveyor & RICS Registered Valuer
Mobile: O7738 583148
Email: cam@leonards-property.co.uk

Mark Caley FRICS FAAV - Consultant
Tel: (01482) 375212
Email: info@leonards-hull.co.uk

Register A Property For An Auction Appraisal
Register for Email Alerts
Rural Properties