We'll guide you through every step of the buying process.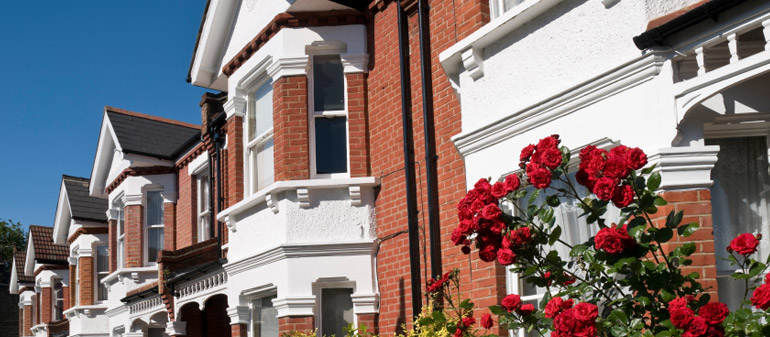 Leonards Residential would be pleased to provide independent advice on all aspects of residential sales, being both very capable and successful in selling properties handling property transactions throughout the city of Hull, village of Brough and the East Riding of Yorkshire, ensuring maximum exposure of your property to both potential purchasers and tenants through a comprehensive marketing strategy using both traditional and internet based media.
Whether you're a first time buyer or a seasoned house hunter, were here to help! We understand the house buying process can sometime be an anxious experience and it is paramount to us that your purchase runs smoothly from the point your offer is accepted, to the time we hand over the keys to your new home.
Buying, a step by step Guide
1Arrange Your Finance

The first step if you are already a property owner would be to contact us to carry out a FREE market appraisal to give you an idea of the value of your own home, which in turn will give you an idea of the level of finance available for you to purchase your next home. By contacting our independent mortgage broker where advice can be given, to find you the most suitable and competitive mortgage rates across the entire market, allowing you to obtain a 'mortgage in principle' and establish which of our properties are within your financial budget and that any offer you make be taken seriously by the seller.

2Join Our Mailing List

Register your interest by calling either of our offices in Hull or Brough where staff will be pleased to discuss and take details of your property requirements, or where you are short of time complete our online registration. Once registered we will keep you constantly updated on listings which match your property requirements.

3Viewing The Property

It is advisable for you to research the area to ensure the property is located in an area that matches your criteria, such as schooling and transport links. It is important that having made a viewing for a property, that you arrive on time. You may meet the owner(s) of the property or our accompanied viewer who will show you round. When viewing it is important to be objective based on all the aspects of the property and any queries ideally should be directed to us as the selling agent. If you cannot make the viewing, it would be greatly appreciated if you could please let our office know in a timely manner.

4Making An Offer

Once you have found a suitable property do not rule out offering the full asking price having researched the market to secure your purchase. An offer should be directed through us the selling agent and you should detail any specific conditions upon which it is made. In addition to your name and present address you will be asked to provide details of any finance and whether your proposed purchase is subject to the sale of any other property. Details of your offer will forwarded for our clients consideration, both verbally and in writing. A member of our sales team will revert to you once we have received a response from our client vendor.

5Offer Agreed

Upon your offer being accepted (subject to contract), we will ask you to confirm your solicitors or conveyancers details, or we can recommend a conveyancing solicitor to act on your behalf, whom we have confidence in acting expediently with your purchase*. You will also be asked to provide proof of identification in order for us to comply with anti-money laundering regulations. We will then prepare a memorandum of sale and write to all parties to confirm the agreed price and any special conditions relating to the sale. A draft sale contract will be issued by the vendors solicitor to your solicitor/conveyancer who may raise some preliminary enquiries about the property on your behalf, as well as undertaking a local authority search. You may arrange a survey or mortgage valuation to be carried out on the property. Following this stage you will be able to agree dates for exchange of contracts and provisional date for completion of your purchase.

*Referral Fees: Where we have recommended you as a buyer to a local conveyancing provider and whereby we have obtained from them on your behalf a quotation, it is at your discretion whether you chose to engage the services of the provider that we recommended. Should you do so, you should know that we would expect to receive from them a referral fee for each transaction for recommending you. From Jane Brooks Law we receive £62.50 + VAT (£75.00 including VAT) and Lockings £100.00 + VAT (£120.00 including VAT).

6Exchange Of Contracts

Following preliminary enquiries, your survey, local authority search and confirmation of your mortgage offer, where required, you will be asked by your solicitor to sign the contract, which will also be signed by our client, the vendor. Once this occurs the sale transaction becomes legally binding and you will pay a deposit (usually 10% of the purchase price) to your solicitor. A mutually agreed completion date is then set, this is often around one month following exchange of contracts.

7Completion

You will need to make arrangements for moving to the property on completion or shortly thereafter. Completion occurs when the outstanding monies are transferred from your solicitors to those of the seller. The keys will be handed over to you once this has been confirmed to us, congratulations; you have now PURCHASED the property.