Find your perfect home to rent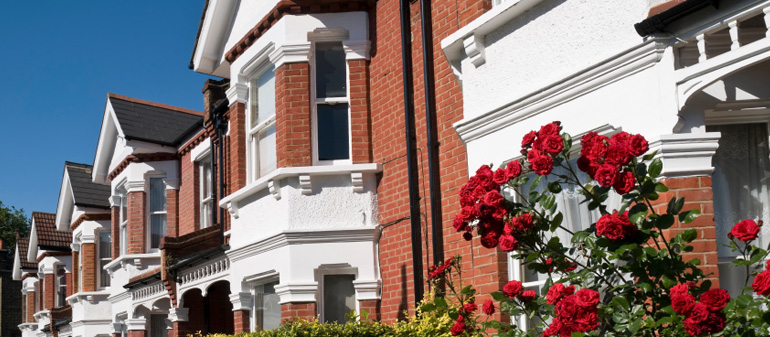 By choosing to search for a property to rent in Hull through Leonards, you have already taken the first step in safeguarding your future tenancy by renting through an agent licenced by Safeagent and a Royal Institution of Surveyors (RICS) regulated letting agent. We will have already advised your landlord of their legal obligations in letting their property and we will ensure certain service standards are met. You will be advised of your rights and responsibilities, together with those of your landlord and if the property is managed by us, you can expect an informed and professional response to any queries you may have during your occupation of the property.
Finding a Property

Register online to hear first about properties in Hull that are available or call in regularly at one of our offices where a member of our team will be pleased to advise you.

Before viewing one of our properties, consider the exact requirements you will be looking for in a new home, as well as the commitments you will be making, perhaps including:

Location (does it need to be close to transport links, schooling, work?)
Type of Property (house, flat?) and Size (number of bedrooms/ bathrooms required?)
Additional Requirements (garden, parking, garage?)
Will you be renting on your own or with your family, partner or a friend? Will the tenancy be in joint names or will other parties be living with you, often termed as 'permitted occupiers' who will have no rights or tenant status.
Affordability (rent, level of deposit, and when these payments are required, council tax, likely service running costs these are indicated on the property's EPC)
Pets, not all landlords will accept pets and if they do, you may be required to have carpets and the property professionally cleaned as part of the terms of your tenancy
Housing Benefit, not all landlords will consider or have the ability, because of mortgagors conditions to rent the property to tenants on DDS benefits
Tenancy, Unless otherwise stated properties are let on an Assured Shorthold Tenancy, under the Housing Act 1988 and you will be making a commitment for a minimum fixed term of six months.
Smoking will not be permitted within the property, in the majority of cases

Applying for a Rental Property

Having found a suitable property to rent through our letting agency you will need to arrange a viewing by contacting our office.

You may be shown round the property by the landlord or a member of our lettings team. If you are interested in renting the property or have any questions following the viewing you should contact the relevant office.

Application & References

Having contacted our office and expressed an interest in being considered as a tenant, you will be asked about your current living arrangements, that you are over 18 years of age, your working and immigration status together with a verbal indication of your salary/income and any other person who will be living at the property with you. This will hopefully allow our office staff to quickly establish whether your current circumstances reflect the particular requirements of the landlord and that your income in relation to the rent is sufficient to warrant you progressing with a tenancy application.

Any application to be considered as a tenant will need to be made by completing a Tenancy Application and Referencing Proforma available from our office and for which you will be asked to pay a 'Holding Deposit' to reserve the property whilst your reference is being processed. This will be the equivalent of one weeks rent (see our letting particulars or 'Tenants Charges'). Your money will be held in our protected client account.

If after processing of the reference it highlights any potential risk to the landlord, you may be asked to provide a suitable guarantor, who will also then need to be referenced. A guarantor will be contractually liable, both financially and legally, should you fail to pay the rent during your tenancy or in the event of damage to the property or breach of any of the tenancy terms.

The Deposit

Once satisfactory references and credit checks are received (including those of any necessary guarantor), we will contact you to agree a suitable day from which the tenancy is to commence. A deposit is required to protect the landlord against the cost of replacing or repairing any damage caused by you or anyone living with or visiting you, or other breaches of the tenancy terms, together with non-payment of rent, including any associated costs and charges for incurred by your landlord for dealing with such.

The amount of the deposit in most cases, will be the equivalent of 5 x weekly rent of the subject property and in the majority of cases this will be detailed in our letting particualrs. The deposit will need to be paid upon signing the tenancy agreement, at which time the 'holding deposit' will be 'converted' to form part of the full deposit and you will be responsible for payment of the 4 x weekly balance.

If you are unsure of what payments and charges you will have to make before committing to take the property tenancy, please make contact a member of our lettings team who will be pleased to clarify this for you.

Deposits must be safeguarded in a Deposit Protection Scheme. We are members of the Tenants Deposit Scheme (TDS), which imposes strict requirements on us in holding your deposit, together with any landlord where they hold the deposit for a 'let only' or 'tenant find' property. We will confirm with you who will hold your deposit and you will be provided with an advisory leaflet as to 'What is the Tenancy Deposit Scheme'.

The intention for the scheme is to make it easier for Landlords and Tenants to resolve any disputes concerning deposits.

Property Condition Schedule

This will only be prepared by us where the property is either being 'Fully Managed' or under or 'Let Only' service with Leonards.

A detailed inventory and condition schedule of the property, together with service meter readings, will be prepared and given to you when you sign the tenancy and before you take up occupation. You will also be asked to sign a form acknowledging receipt of this, which will also be signed by a member of our lettings team and a copy provided to you. It will be your responsibility to check the inventory and condition schedule when you move in to the property. It will be used to verify the condition/contents of the property upon vacation and should be kept by you for your own records in a safe place.

Insurance

Landlord: The landlord will be responsible for insuring the fabric of the building, together with public liability insurance

Tenant: We recommend you consider taking out accidental damage to landlords fixtures and fittings insurance as part of you taking a tenancy through our agency, together with insurance for your own posessions. The reason for this is to protect both you as the tenant as well as the landlord from any damages that may be caused to the property, or its contents, during the period of your occupation.

Tenant insurance can be obtained from a number of providers. Should you need help, Leonards would be happy to provide information from third parties that can provide you with an insurance policy that suits your needs. You can obtain a no obligation insurance quotation from HomeLet by clicking here.

The Tenancy Agreement

The tenancy agreement is a legally binding agreement between you and the Landlord.

It specifies both your rights and terms under which you will reside in the property as well your Landlord's rights to receive rent, for you to pay the charges for services and Council Tax and obligations for the landlord to carry out certain repairs.

Upon your references being confirmed as satisfactory and you wishing to proceed with the tenancy, a draft copy of a standard agreement will be made available to you. You are strongly advised to read the tenancy agreement before making a legal commitment and signing the Tenancy. Advice should be sought from a suitably qualified solicitor or the Citizens Advice Bureau if you are uncertain about any matter in relation to renting the property.

In most circumstances the property will be let by way of an Assured Shorthold Tenancy Agreement (AST) for a six month term. Despite its name, the tenancy can continue for as long as both you and the Landlord are happy to let it do so, most often this converts to a periodic tenancy running monthly or you may be asked to sign for a further fixed term. Upon signing the tenancy you will however be committed to the minimum six months term, if your circumstances change within this period and you wish to terminate your tenancy early, you will be responsible for the reasonable costs of your Landlord for re-marketing the property and drawing up a new tenancy agreement when a suitable replacement tenant is found. During this time, you will still be responsible for the property and payment of the rent.

Notice provisions for the agreement to be ended at and after this point will be detailed in the tenancy agreement. For you the tenant, this will be a minimum of one month's written notice to end on the term date (usually the date your rent is due). Conversely, the landlord has to give you a two month written notice, however after expiry of the fixed term, this does not necessarily have to end on the tenancy term date (usually the date your rent is due).

The rent will be payable monthly in advance on the date from which the tenancy is to commence and your initial rental payment must have cleared in our client bank account at this time, so you will either need to pay this before the start of your tenancy, alternatively you can make a payment by debit card on the day you come in to sign the tenancy. The preferred method for the future payment of your rent will be by bank standing order mandate. If your tenancy continues beyond the initial six month fixed term, then the rental payment date will remain the same. This cannot be changed.

Tenancy Start

Congratulations, upon completing the above steps, you will be handed the keys to your 'new home' you will also receive a welcome letter drawing to your attention particular terms of the tenancy, the date of the month in which any notice to quit is to be received and if we are managing the property or whether the main point of contact should be your landlord.

Please ensure that you check the condition schedule & inventory within the time period stipulated. If upon taking possession of the property you experience any problems, please contact a member of our lettings team or your landlord to discuss these.

Service meter readings (gas, water, electric etc.) and your details will be passed to the relevant providers who will contact you and ask for you to enter into their contract. We will also notify the local authority you have moved into the property as in addition to you being responsible for the payment of service supplies you will also need to pay Council Tax.

During the Tenancy

Our aim is for you to be happy in your 'new home'! Your tenancy will detail your rights and responsibilities during or following expiry of the initial fixed term.

Rent: Your rent must be paid on time. If you fail to pay your rent, you risk losing your home. The tenancy details the rent review provisions which your landlord may instigate after you have lived in the property for at least one year.

Inspections: Where the property is managed by us, a member of our lettings staff will make contact with you and arrange to carry out an inspection of the property within 3 months of your tenancy commencing, where you will have the opportunity to discuss with them any matters in relation to you living in the property. At this time they may also raise areas of concern with you and ask you to rectify the problem. This may then involve a re-visit once the matter has been addressed. Future inspections will usually be carried out 6 monthly unless the tenancy is terminated by either party at which time a final check out inspection will be arranged.

Re-decorations or Alterations: Should you wish to carry out any re-decorations, make any additions or undertake any alterations to the property however small or insignificant, you must consult and obtain written permission from us if the property is managed, or from your Landlord. Any unauthorised changes may result in none return of your full security deposit at the end of the term or a claim been made against you to rectify the problem.

Repairs: You as the tenant should report any repair issues as soon as you can to either us or your landlord. Failure to do so may mean you will have to pay if a minor repair turns into a major problem. The tenancy details both yours and your landlords repair obligations.

Smoke Alarms: These and any carbon monoxide alarms will have been tested prior to you taking up occupation of the property. It is your responsibility for testing these and replacement of batteries during the continuance of the tenancy.

Gas Safety: You will have been provided with a valid copy of the Landlords Gas Safety certificate when you signed the tenancy and took occupation of the property. Testing of gas appliances by a Gas Safe registered engineer is an annual responsibility of your landlord. We or your landlord will contact you when this needs renewing.

Complaints: We take such matters very seriously and are committed to best practice in operating our letting agency and levels of customer service. If you have any complaint regarding our service or a member of our staff, as a firm of Chartered Surveyors we are members of a redress scheme, the Property Redress Scheme (PRS). Initially you should put your complaint in writing to our office, following which you will be provided with a copy of our firm's 'Complaints Handling Procedure'.

End of the Tenancy

If you or the landlord wish for the tenancy to end ollowing the expiry of the initial fixed term, a written notice will be required, the procedure and timings of such will be detailed in your tenancy agreement, if you are in doubt, please contact our office and a member of our lettings team will be pleased to help. If you have given.

If you have given the notice, we will write to you acknowledging receipt and detail to you the procedure for you moving out of the property.

Re-Marketing: It is likely we will be asked by the landlord to re-market the property, which under the terms of the tenancy we have a right to do and your co-operation with regard to this would be greatly appreciated. We will try and arrange viewings which are convenient to both us and you.

Check Out: Nearer to the time of you moving out, we will agree with you arrangements for us to undertake a check out inspection after you have cleared and cleaned the property and in most circumstances we will ask you to be present. We will need to check the property is clean and left in a condition to that when the tenancy started before formal possession of the property is taken. You will also need to provide proof of your new address at this time.

Service meter readings: These will be taken at the time of the check out. If the suppliers have changed since the time your tenancy started you will need to inform us who these are. You will be responsible for these as well as Council Tax up to the date possession is taken.

Deposit Return: During or following the inspection (if you are not present), you will be told if any necessary remedies are required before your deposit can be returned and we will try and agree these with you. If there are no matters of concern, arrangements will be made with you for the return of your deposit and this will be done within 10 days of the tenancy ending.

Everything is not quite as it should be: You will be given the opportunity to either rectify any matters which are felt in the opinion of us, or your landlord that need addressing before release of your deposit. Alternatively we will agree with you deductions from the deposit to cover these costs. In either case, we will document in writing what has been agreed.

You don't agree: Where there is a dis-agreement between you, us or the landlord about the matters which we consider need to be rectified, then the matter will have to be referred to and settled by the Dispute Service, details of which will have been given to you at the start of your tenancy.

Mail: You will need to make arrangements with the Post Office for the redirection of mail to your forwarding address. We cannot guarantee that any mail which is posted to the property after the property has been vacated will be forwarded on to you.

Rent standing Order: Lastly, if your rent has been paid to us by bank standing order, please do not forget to cancel after your last payment was due and you move out of the property.