Property Auctions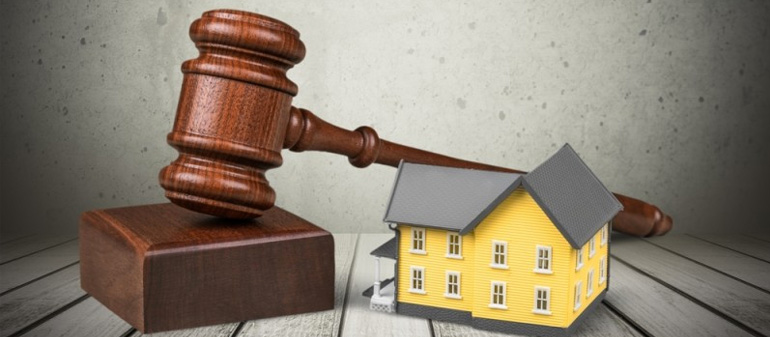 Leonards are recognised as one of the region's most successful 'traditional' property auctioneers achieving a high percentage of sales throughout the year. Adapting to a changing world, Leonards recognises that it may not always be possible to conduct sales in the preferred way, 'in the room' so where the need has arisen, we now have the ability to facilitate sales on 'on-line', which has functioned well on behalf of our auction clients.
Whether you are a relative novice or a seasoned professional we can provide advice about all aspects of buying and selling at auction. Selling or purchasing property at auction has a number of advantages to both buyer and seller. Much of the trauma and delay associated with a property transaction is eliminated, as the date of both the auction and completion for a sale is fixed, the contract for purchase being binding at the fall of the auctioneer's gavel with exchange of contracts taking place and a 10% deposit being payable on the day, with the balance payable upon completion usually 28 days after.
We believe that we are able to provide clients with professional auction advice, a service tailored to a parties individual needs, coupled with a realistic property valuation, together with a competitive choice of auction fee packages. If we consider your property is not suitable for auction, we will advise on alternative methods of sale more suitable to your property type and expectations.
To request an auction catalogue, an auction appraisal or for advice on any auction matter please contact our Auction Division, or why not join our mailing list by calling or clicking here.
Leonards Latest Auctions

Auction Date: Tuesday, November 9th, 2021

Venue: Vision Suite, Village Hotel, Henry Boot Way, Hull, HU4 7DY at 6pm

Auction Catalogue: Download Auction Catalogue

Lot No.
Address
Type
Guide (£)
Result (£)
Lot 1

Mushroom Pottery - 11 College Street, Sutton Upon Hull, Hull, HU7 4UE

More Details
Commercial
£20,000 - £25,000
£37,000
2

The Carpet Shop, 9 College Street, Sutton Upon Hull, HU7 4UE

More Details
Commercial
£45,000 - £55,000
£67,000
3

Property to the rear of 40 Westbourne Grove, Hessle, HU13 0GQ

More Details
Commercial
£55,000 - £60,000
£61,000
4

209 Ella Street, Hull, East Yorkshire, HU5 3AT

More Details
Residential
£130,000 - £135,000
£130,000
5

7 Minnies Grove, Mayfield Street, Hull, HU3 1PE

More Details
Commercial
SOLD prior to the auction above the reserve price
£43,000

Leonards Auction Team

The Leonards Auction Team is headed up by Mark Broadhurst, partner at the firm, a chartered surveyor who has been at Leonards for over 34 years. He has considerable experience as a valuer and an auctioneer who is dedicated in providing a traditional method of auction sales within Hull stating "sellers can remain confident in the knowledge that at the fall of the hammer a legal contract is created, they have a sale of their property and should receive their money within 28 days or sooner". Aided by the auction team Including valuation manager, Neil Tyreman and registration administrator Lynda Varey, Leonards are pleased to continue where permitted with traditional property auctions ensuring sellers get the MAXIMUM PRICE.

Telephone 01482 375212 (East Hull and Villages) or 01482 330777 (West Hull and Villages) for free auction advice and appraisal, competitive auction and solicitor fee packages available.

Selling at Auction

If there is strong competition between would-be-buyers, or as a vendor you wish to have some certainty of a sale and realise the value of your property quickly, this method of sale is often an excellent way of achieving realising your goals, with the possibility of achieving a premium price on sale.

Speed in Achieving Sale
High Success Rate in achieving a Sale
Avoidance of Aborted Sales
Known Marketing Costs
Transparency in Selling
Flexible Fee Packages
Competitive Bidding

The Selling Process

Contact Leonards who will make arrangements to provide a FREE Auction Market Appraisal and meet you at the property where we can advise on the auction process, costs and commission charges.
We will explain how the Price Guide for marketing your property is set together with its relationship to the Reserve Price. The guide price, often set as a range, should reflect your minimum acceptable sale price as we are obliged not to mislead our buyers by quoting a guide price that is likely to be lower than the agreed reserve price. The guide price or guide range may also need to be adjusted at the time the reserve (lowest price following marketing you are willing to accept selling the property for) is set.
Written confirmation of the 'Terms of Business' will be issued which covers all aspects of our fees, associated costs and the marketing of your property.
Under Anti Money Laundering Regulations, we shall require proof of the property owners identity including your address before we can market your property, which may also include anyone who is representing the seller.
You will then need to speak with your Solicitor and inform them that Leonards will be Selling your property by public auction. You will also need to agree with them their charges and when these will be due. If you do not have a solicitor, then we will pleased to make a recommendation, or you may wish to consider the service of our NO SALE NO FEE solicitor option.
The solicitor will then prepare a legal pack in conjunction with you including a contract, searches and sundry information. These are made available for inspection by prospective purchasers prior to the auction and are often accessible on line.
The marketing of the property will begin, this will include major internet property portals, including Leonards own website, local on line press advertising together with a mail shot to our comprehensive data base of registered buyers with our auction catalogue.
We will report any pre-auction offers to you and advise accordingly.
Just prior to the auction, we will look to agree the Reserve (lowest price you are prepared to sell the property for), accounting for the initial guide price (or lowest guide where there is a range) together with the level of interest and viewings expressed in the property. This reserve will be agreed with you in writing.
You do not need to attend the auction as Leonards as your authorised agent can sign the contract on your behalf and complete the legal formalities.
If occupied, you will need to vacate the property by the completion date (usually 28 days from the auction sale date) unless the property has a tenant and it is being sold as an investment, subject to the prevailing tenancy.

Buying at Auction

Buying a property at auction has many advantages. As a buyer, you are in control of deciding when to bid and how high you wish to go in achieving a successful purchase.

Buying at true m Market Worth
Certainty of Success at the Fall of the Hammer
Quick Completion of Purchase
Bidding Transparency

The Buying Process

Pre Auction

Obtain a copy of the auction particulars and catalogue from Leonards, this will include important information about the auction.
Make a thorough inspection of both the property and the auction legal pack. Don't be afraid to ask if you have any queries, we may be able to help. You are however advised to seek independent legal advice from your own solicitor or commission your own survey/valuation of the property.
Make sure you know how much deposit will be required (usually 10% of the purchase price) and what other costs/fees you may have to pay. Make arrangements for sufficient funds to be available prior to the date of auction.
You may be required to pay for the property searches or a contribution towards the sellers legal costs, together with auction administration costs/fees, this information will be available from the auctioneers or the sellers solicitors.
Ask your Solicitor to advise on the legal pack and raise any queries with the sellers solicitors.
You would be wise to obtain advice on the condition of the property as well as finding out any other relevant information including planning and building regulations matters.
If you are obtaining a mortgage or loan, then it is advisable to have a your valuation/survey carried out prior to auction to ensure that it acceptable to your lender for the level of borrowing you wish to secure.
You should check with the auctioneers whether the guide price originally quoted for the property has changed, prior to attending the auction.
Armed with all this advice, together with Terms and Conditions of any loan, decide on the maximum price you are prepared to bid for the property.

At The Auction

It is very important to arrive at the auction well before the advertised starting time. This is because any changes or additional information about the property will either be available in an "Addendum" or will be announced by the auctioneer immediately prior to the auction itself. Such alterations may have a bearing on your desire to buy the property and what you are prepared to bid.

In order to bid, you will be required to register and we will need to undertake buyer checks required by Anti-Money Laundering Regulations, full details of such requirements will be given in the auction catalogue and within the property particulars. Following successful registration, you will be given an auction paddle which will display your buyer number.
You can bid personally or someone else may be instructed, such as a family member or your authorised agent (person) acting as your proxy, can bid on your behalf. They will need to bring to the auction a letter of authority from you together with identification for themselves and you. They should alert one of our auction team they intend to bid on your behalf, you having before the auction notified Leonards of your intention to have a 'proxy' bid on your behalf.
Usually there will be a reserve price (this is the minimum sum the seller will accept for the property). If the reserve is not met, the auctioneer will withdraw the property. If you have been unsuccessful in bidding to buy the property, it maybe still worthwhile you registering your interest with a member of the auction team in purchasing the property.
If you are successful in your bid, you or your authorised representative (proxy), will need to sign and exchange the contracts, and pay the deposit together with any other fees/costs immediately following the auction. At the fall of the auctioneer's gavel, you will be bound by the terms and conditions of the sale and usually liable for the insurance of the property from that moment.
The date for completion when you will pay the balance of the purchase price and take possession of the property will be clearly stated in the conditions of sale and is usually 28 days after the auction date, this will be announced by the auctioneer before the property is offered for sale.
If a property remains unsold, the auctioneer usually has authority to sell it privately in the room immediately after the sale, so it is sensible to register your interest at once even if a sale cannot be agreed straight away.

Forewarned is Forearmed

If you are considering buying a property at auction, it is worth reiterating some very important points:-

Read through all the legal documents carefully, as these may vary from one property to another. It is advisable to take professional advice from a solicitor.
Bid clearly, ideally using your paddle bid card which is given to you during the registration process. Generally the auctioneer will make it quite clear as to where the current bid is in the room.
Make sure you are aware of the method of payment available at the auction venue and amount of the deposit (usually 10% of the hammer price) plus other associated auction costs, which can be verified with a member of the auction team. Don't forget that you are legally bound to pay these amounts, the moment the gavel comes down on your bid. Your liability for the property also starts from this point.

and Finally...

Buying and selling property at auction is a straightforward and, in many ways, fairly painless method, but be on your guard. It is essential for both buyer and seller to take careful and detailed professional advice from Solicitors and Valuers. Go in with your eyes wide open, armed with all the information and advice available, and the whole process should go smoothly.

Auction Properties WANTED

There are no real boundaries as to what type of property is suitable for auction, however as a guide, we have found the following particular types have brought success for clients in our 'traditional' auction sales.

Residential Renovation or Investment

From being structurally defective and thus perhaps non mortgageable, to only requiring some upgrade & modernisation, this type of property is particularly popular and attractive to private individuals, speculators and 'buy to let' investors landlords.

Building Plots & Redevelopment Opportunities

Properties or cleared sites can often achieve premium prices when offered by public auction where there is the possibility of gaining planning consents for change of use or new build projects, infill plots to small development sites where planning consent has been granted remain popular.

Agricultural or Amenity Land

From small holdings to fully equipped farms, equestrian paddocks or amenity land, land with 'hope value', for short/longer term alternative use, auction has proved particularly popular where competition from buyers is known.

Commercial & Mixed Use

Particularly popular with investors, this type of property can include retail shops with flats over through to a variety of industrial or leisure properties either vacant or with tenants in situ, often sold in conjunction with a specialist third party Commercial Property Agent.

Auction Fees & Charges

We are able to offer very competitive fee packages to suit an individual's particular budget and requirements.

Standard Auction Charge

There is an Auction Entry Fee which is payable in advance of your property being entered into our auction catalogue. This charge covers our auction costs and marketing expenses, sale particulars, floor plan, Energy Performance Certificate (domestic premises only) and accompanied viewings. £420.00 (£350 + VAT)

Deferred Standard Auction Charge

Our 'Standard Auction Charge' Entry Fee can be deferred if you prefer and payable upon either the successful sale of your property or in the event it is withdrawn from our agency. This charge covers our auction and marketing expenses, sale particulars, floor plan, Energy Performance Certificate (domestic premises only) and accompanied viewings. £540.00 (£450 + VAT)

Energy Performance Certificate (EPC)

The above charges include the requirement for an EPC, this being a legal requirement for any property offered for sale. Where there is an existing valid EPC, the above charges would be reduced by £90 (£75 + VAT) For non-domestic properties a quotation can be sought from a qualified Energy Assessor.

Auction Sale Commission/Fee

When the property is sold (contracts are exchanged) following the fall of the auctioneer's hammer, you will then be liable to pay sale commission of 1.5% of the hammer price (1.25% + VAT) with a minimum fee of £1,500 (£1,250 + VAT). Our fee will be submitted to your solicitor following exchange of contracts with payment upon legal completion. In addition, the purchaser will be responsible for the payment of a combined buyer's premium and auction administration charge of £825 (£687.50 + VAT).

Solicitors Fee Packages

We are able to recommend a number of local firm's of solicitors who have experience in producing the necessary legal pack and documents for the sale of your property and provide you with a competitive fee quote, a number of which are able to offer 'deferred' fee packages ON A NO SALE NO FEE BASIS.