The Letting Process Explained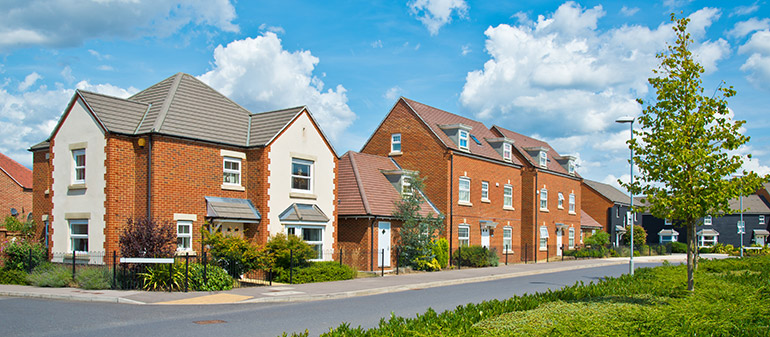 Where do you start?
We offer a free independent market rental assessment where our experienced valuer will provide a realistic indication of the level of rent you can expect to achieve for your property in the current market. Advice will be given on any works required, particularly where required to meet regulatory requirements, in particular we will need a current Energy Performance Certificate (EPC) for the property.
For less experienced landlords, we will discuss with you the letting process, our service options, your rights and responsibilities as well as those of your prospective tenant and please feel free to ask any questions either then or at any time in the future.
You want to go ahead in letting your property
Having chosen the letting service that best suits your needs and experience, we will look to complete our >clear and concise Agency Agreement as well as supplying you with our terms and conditions of engagement, following which we will produce a full colour letting brochure of your property.
Marketing
An effective marketing campaign will be implemented tailored to your particular requirements and property; initially this will be matched on our computer software database as well as us arranging for our distinctive letting boards to be erected at the property as well as office displays. We know an online presence is imperative to any marketing strategy, your house will be displayed on a number of property websites including Rightmove, OnTheMarket and Zoopla as well as our own responsive website, which means it automatically optimises the display to work and be visually clear whether viewed on a PC, tablet or smart phone.
Pre-let legal essentials and the law
As a firm of regulated professional letting agents, we consider it is imperative that before letting out your property you fully understand your legal responsibilities to let out a 'safe home' to any prospective tenant. The following information is given as a guide to you achieving this whereby you can sleep safe in the knowledge you have undertaken the necessary safety precautions as a responsible Landlord. Further information can be obtained from the relevant governing body, web links being given at the end of each section.
Useful Information
Energy Performance Certificate (EPC)

Most landlords will be familiar with the energy efficiency rating stickers found on most modern electrical domestic appliance within the home, much in the same way an EPC gives the energy efficiency and environmental impact rating of a home expressed in a rating band A – G.

All properties offered for rent must have a valid EPC, a copy of which must be made available to any prospective tenant and the banding will be given within our letting particulars. The Energy Act 2011 included provisions that required the Secretary of State to introduce regulations by April 2018 that sets a minimum Energy Performance Certificate (EPC) rating for properties to rent (Energy Act 2011 section 43). Regulation 23 introduces a prohibition on letting properties with a low EPC rating (below rating E) as from April 2018. Find out more information by clicking here

Gas Safety

Under the Gas Safety (Installation & Use) Regulations 1998, all landlords have a legal obligation to make sure all, pipes, appliances, fittings and flues are safe to use and maintained in a safe condition.

A current Landlords Gas Safety Certificate must be provided to the tenant prior to commencement of the tenancy and thereafter renewed on a 12 month basis; copies must be kept on file for two years. Such checks have to be carried out by a registered Gas Safe engineer, which can be arranged on your behalf. More information can be found by clicking here/

Electrical Safety

The Electrical Equipment (Safety) Regulations 1994 and The Plugs & Sockets etc.

(Safety) Regulations 1994 oblige landlords to ensure that the electrical installation in a rented property is safe when a tenant moves in and maintained in a safe condition thereafter. Whilst not a legal requirement, it is strongly recommended that the property is inspected and tested by a registered electrician upon the property being initially let through our agency and then every five years. http://www.niceic.com Where any electrical appliances are left in the property Portable Appliance Testing (PAT testing) is recommended on an annual basis to ensure they are safe and fit for purpose. More information can be found by clicking here/

Soft Furnishings

Under the Furniture and Furnishings (Fire) (Safety) (Amendment) Regulations 2010, any upholstered or soft furnishings provided in a rented property will have to meet the above regulations.

This covers a range of items which includes, but is not limited to, seat pads, cushions, upholstered bed frames and mattresses, pillows etc made after 1950. Any items that are left must have a suitable permanent compliance label attached, any items that don't will have to be removed. More information can be found by clicking here/

Smoke and carbon Monoxide detectors

Smoke and Carbon Monoxide Alarm (England) Regulation 2015

The relatively new regulations require landlords to install smoke alarms on every floor of the property where there is a room used as living accommodation and these need to be tested at the start of every tenancy. Carbon monoxide detectors are required in any room used as living accommodation and equipped with a solid fuel burning combustion appliance (stove or open fire). More information can be found by clicking here/

Legionella Risk Assessment

Following recent changes in guidance provided by the Health Safety Executive, it has now become a statutory obligation to ensure that a legionella risk assessment is conducted on all rented property and reviewed periodically thereafter.

However, dependant on the water system contained within your property, this could be a simple risk assessment (taking perhaps no longer than 20 - 25 minutes) i.e. mains water and combination boiler where there is no actual storage of water, to a more detailed risk assessment where there are cold/hot water storage tanks and/or in extreme cases where perhaps water is fed from a bore hole/well. If your property contains more luxury items such as a Jacuzzi or a hot tub then a more detailed risk assessment is required as these are deemed to be the perfect breeding ground for legionella. The risk assessment can be carried out by the landlord himself if he is competent to do so, or can be done by a competent third party.

Insurance

Landlords are required by law to take out buildings insurance for their rental property and we would always recommend landlords get adequate insurance cover including contents.

Where the property is managed by Leonards, we would require a valid copy of your insurance policy and annual renewals thereafter. Landlord insurance can be obtained from a number of providers and you may wish to get several quotations. You can obtain a no obligation insurance quotation from HomeLet by clicking the link below.

Consent to Let

If your property is mortgaged, you must obtain written consent from your mortgage lender to allow you to let out the property.

If the property is held on a long lease, in addition to the consent from your mortgage lender, you may also require the written consent of the freeholder landowner to sublet and this should be detailed in your own lease, in which case there may be a managing agent who can advise you on this matter.

Deposit Schemes

A deposit is taken from the tenant before the start of the tenancy to safeguard against damage. Following the introduction of the Tenant Fees Act in June 2019 the maximum deposit which can be taken from a tenant is the equivalent of 5 x weekly rent. Assured Shorthold Tenancies must be registered with a Government backed tenancy deposit protection (TDP) scheme within 30 days of receiving the deposit. Where we are not providing a Fully Managed Service then you would either need to be registered with an approved TDP scheme or the deposit could be registered on your behalf and held by us within the Tenancy Deposit Scheme (TDS). Click here for more information

Taxation

Rental income is liable to tax, although certain expenditure can be offset against rental profit.

You may also need to pay Class 2 National Insurance if the work you do counts as running a business. For overseas landlords under the None-resident landlord (NRL) Scheme and where your property is under our fully managed service, we will need to deduct tax from the rental income and pay the tax directly to HM Revenue & Customs (HMRC). Alternatively, landlords living overseas can apply to HMRC for an exemption and receive the rental income with no tax deducted. You are advised to seek appropriate professional advice from an accountant or suitably qualified tax advisor as to the likely level of tax you will have to pay on your rental income.